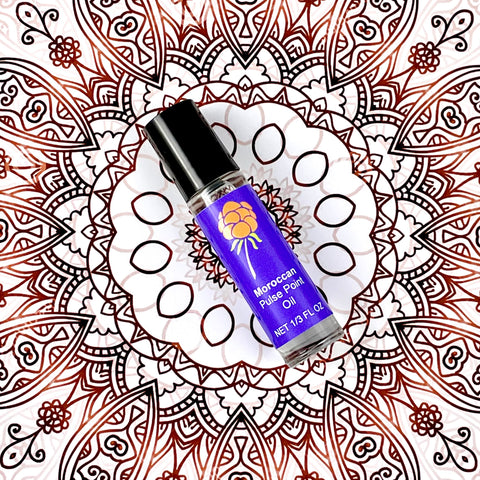 Healing balm applied directly to pulse points to deliver fast relief from pain.  Moroccan Essential Oils provide aid and aromatherapy.  Don't leave home without it! 1/3 fl. oz.
What it Does:
Relieves Headache
Treats PMS Symptoms
Aromatherapy aids Depression, Stress
Directions
Apply to any pulse point areas, such as temples, neck, and wrists.
Ingredients
Apricot Kernel Oil
Essential Oils
Does Not Contain:
Parabens
Dangerous Mineral Oil
Toxic Chemicals
Phthalates
BPA in Ingredients or Packaging
Artificial Fragrance
Related Products
---