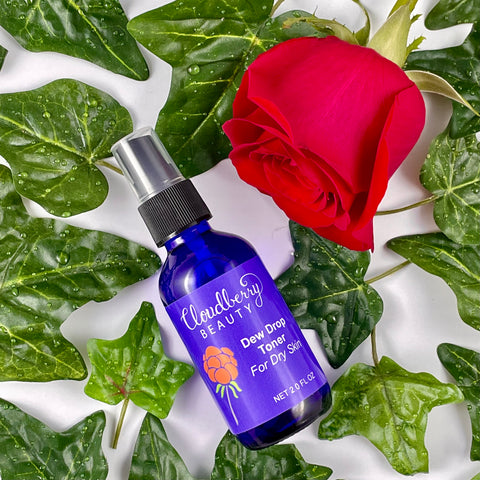 Hydrating botanical facial spray for dry skin.  A fresh blast of natural floral waters will wake you up and moisturize with no harsh chemicals! Use as toner after shower or throughout the day as a pick-me-up.  2 fl. oz.

What it Does:
Hydrates and Protects
Soothes Stretched, Dry Skin
Works as a Toner After Shower
Tightens Pores
Refreshes Without Disturbing Makeup
Softens and Calms Irritated Skin 
Skin Types:
Directions
Shake well before each use.
Spray a few times holding the bottle a few inches from your face and neck.
Use any time on wet or dry skin.
Ingredients
Rose Water
Lavender Flower Water
Distilled Water
Essential Oil
Does Not Contain:
Parabens
Dangerous Mineral Oil
Toxic Chemicals
Phthalates
BPA in Ingredients or Packaging
Artificial Fragrance
Related Products
---