Spice Bandits Pillow & Room Spray
---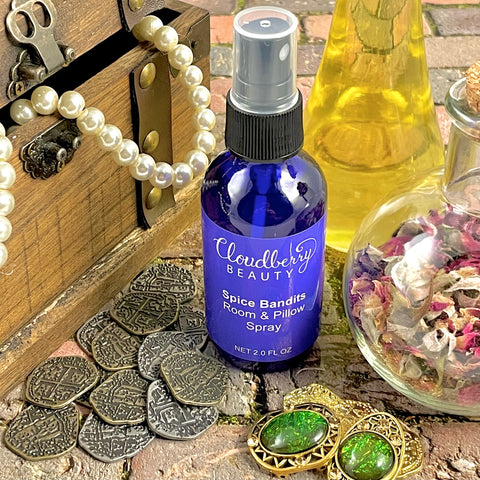 Protective, immune-boosting spray can be used as a pillow, room, or shower mist.  Based on the Legend of the Spice Bandits, this aromatic essential oil blend is antiseptic, antibiotic, antiviral, and anti-bacterial.  Breathe in the delicious, spicy scent and keep you and your family healthy the natural way.  2 fl. oz.
What it Does:
Boosts Immune System
Protects Against Airborne Viruses and Bacteria
Room Air Freshener
Aids Relaxation
Portable Aromatherapy
Directions
*Pillow: Spray 3-4 times, holding bottle about a foot away from the pillow.
*Room: Spray liberally around space, aiming high into the air.
*Shower Mist: Spray 3-4 times into the steam above your shower head.
Ingredients
Distilled Water
Essential Oils
Does Not Contain:
Parabens
Dangerous Mineral Oil
Toxic Chemicals
Phthalates
BPA in Ingredients or Packaging
Artificial Fragrance
Related Products
---