Vanilla Frosting Solid Lotion Body Bar
---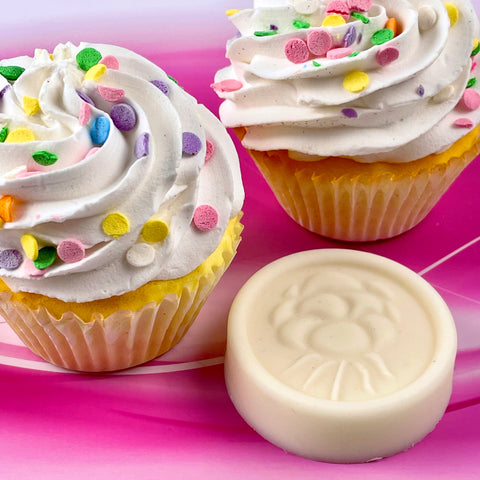 A sumptuous solid lotion body bar made from all natural herbs, butters, and my signature Triple Herb-Infused Oil.  Uses your body heat to melt right into your skin.  Never greasy.
Scent: Vanilla Frosting – Inhale the sweet, tempting scent of the perfect vanilla cake, and wonder no more why this intense aroma is one of my very best sellers.  Perfect for those with a sweet tooth.
What it Does:
Moisturizes Skin
Conditions and Heals
Softens
Treats Scar Tissue with Pure Vitamin E
Skin Types:
Directions
Apply directly on skin, anywhere you would use lotion, rubbing on as little or as much as you need.
Keep stored in wrapper in a cool, dry place.
Ingredients
Beeswax
Olive Oil
Calendula Flower
Plantain Herb
Chickweed Herb
Mango Butter
Kokum Butter
Vitamin E Oil
Natural Fragrance
Does Not Contain:
Parabens
Skin-Clogging Mineral Oil
Toxic Chemicals
Phthalates
BPA in ingredients or containers
Related Products
---